The Revelation of Arès fundamentals:
The Word and the prophet's word
in 160 pages, size 14,8x21 cm (5.85in x 8,3 in), 1 cm (0,34in) thick,
weight 237 g (8,3oz), only in French for the time being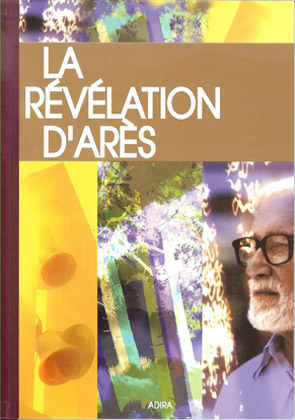 2009, an unusual year
to be marked by three events:

I will be 80 years old in July. Routine-wise this will be just one more birthday. Conscience-wise—the (faith) seething in my heart and the (Word's) firebrand in my marrow (Rev of Arès xxx/20)—I feel amazed and even impressed that I have been able to live until an age which I used to consider as highly unlikely to attain, because a 20 or 30-year-old man in the fifties used to see a 80-year-old man as a rare survivor and only one by no means supposed to survive much longer, if that! I am well aware that the enthusiasm and energy still dwelling in me are not an entirely desinterested gift from the Creator. He's given them to me by Design. No retirement in sight for the Father's witness!

A large construction and renovation work including brick and concrete masonry, roof structure, framework, electricity, plastering and painting, earthworks and paving, is coming to an end all over our holy place, the culmination of big works starting in 2005. All that had to be rebuilt, strengthened, renovated, embellished, will soon have been and appear new, sturdily built or rebuilt, functional, only devoted to the Pilgrimage from now onwards. I am very happy, before my heart sets out to seethe and my marrow turns into a firebrand up there above the clouds, that I can bequeath to my brothers and sisters the Revelation House and the Saint's Word's House together as a brand new place put into proper condition to last for ages without having lost the modest general look they used to have when the Creator chose them to come down and speak in 1974 and 1977. It's from that place that He restarted the process of man and the world's changing. I am well aware that some day all of men will come to that place from all parts of the world.

A new edition of The Revelation of Arès comes out.
'That's all?" will some people ask, disappointed when peering at the small 160-page book.
Yes, that's all. However, I have worked on it much and long. When I got going on it I set myself particular specifications the broad lines of which were designing a book as little cumbersome as possible, easy to carry, easy to read and understand for men no longer used to reading. When it comes to a text of the utmost importance like The Revelation of Arès, to meet such specifications is a bit of a challenge.
Did I meet my goal? Who but the readers can say so? I hope that the book in a reduced format, though with clarity, will be considered as adequate to the fundamentals every reader expects to find in it, that it, the Father's Word and Mikal's word (Rév of Arès i/12), which is the inseparable wake of the great Vessel of the great divine Soul that is forever waiting for us to reach the Sea of Sanctity, Might and Light (12/4) some day.
For the time being, the current edition is a pre-edition designed to test the appearance and typography of the book and to check it for defects and whether it is well fit to the various uses (bookselling, libraries, mission, prayer, etc.) intended for that book.

The Revelation of Arès, ed.2009, will be presented today, April 22, 2009, at the Salon du Livre de Genève (Geneva Book Fair). The stall has been designed and prepared by Adira (Association pour la Diffusion Internationale de La Révélation d'Arès = Non-profit Society for World Distribution of The Revelation of Arès, http://www.adira.net) and the Swiss Arès Pilgrims.